GDP up 0.8%: Hurrah - the UK economy is out of depression
Official figures for the second quarter of this year show UK GDP rose 0.8%, putting output back above where it was when things went wrong in 2008. Phew.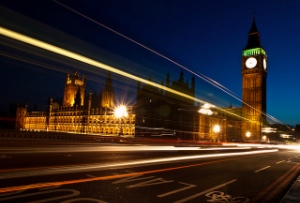 Caloo, calay. Figures published by the Office for National Statistics this morning confirmed what we all kind of knew anyway: that British economic output has returned to where it was before everything went pear-shaped in 2008. In official terms, we're out of depression. That's worth a couple of party poppers over your morning coffee...
GDP increased 0.8% between April and June, which makes output 0.2 percentage points higher than it was in the first quarter of 2008. If you compare it with the second quarter of last year, growth was 3.1%, meaning it's growing at its fastest since the end of 2007. Lovely.

Source: ONS
Growth was mainly driven by the services sector, whose output expanded 1%, and by production, which increased 0.4%. Output in construction, on the other hand, fell by 0.5% - which will go down like a house on fire, literally, with those struggling first-time buyers if that increases pressure on house prices. Agriculture also dropped 0.2%, while manufacturing just clung to growth, edging up a mere 0.2%