Gear & Gizmos: Tech that's fit for the future
Be ahead of the game with these gadgets - from a state-of-the-art headset to a robotic vacuum cleaner.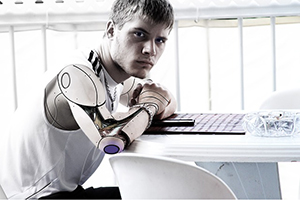 JAWBONE ERA
£109.99
You know that guy in marketing who looks like he's talking to himself, but actually it's a Bluetooth headset? Do you think he looks like a prat? If the answer's no, try the Jawbone Era. Small and stylish, it features 'military grade' noise-cancelling tech, leaving you free to communicate with the voices in your head. For the full hands and human-free experience, pair it with Siri or Google Now and ask away. Just get ready for the some funny looks.
Rating 1/3
---