Is gender equality at work improving?
The UK rises to 14th in PwC's Women in Work index, while women now sit on the boards of 57% of large companies. Hurray, but there's clearly a long way to go.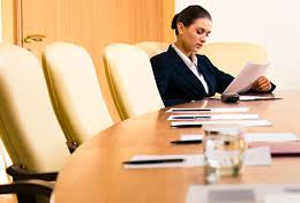 On the basis of a couple of studies released this week, you might think things are looking up for workplace equality in Britain. According to PwC's Women in Work index (another day, another PwC index, this one conveniently drawing attention away from the firm's acrimonious break up with British American Tobacco) , the UK climbed four places to 14th among OECD countries. At the same time, research from Procorre says there are now women directors on 57% of large companies' boards.
That's great, right? Until you figure that the UK is only 14th of 27 OECD countries, and 43% of large firms have no women at all on their boards. Full equality still appears a way off.
Take the PwC index, which assessed various measures of pay and participation by gender in 2013. Scandinavian nations unsurprisingly lead the bunch, with Norway fending off Denmark and Sweden for the top spot. Comparing Norway to the UK is, as usual, fairly depressing.