The gender pay gap is now 35% for managers over 40
Forget the glass ceiling. The problem is the 'glass pyramid', and it may be getting steeper.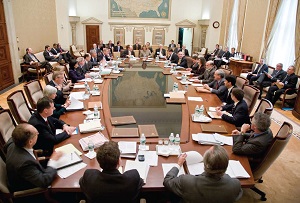 For all the effort and good intentions among businesses to eliminate the gender pay gap, it seems the problem is in some cases actually getting worse. The difference in salaries for managers over 40 is now 35%, which according to research from the Chartered Management Institute (CMI) is higher than it was a decade ago.
The extensive survey of 72,000 managers found the pay gap rises from 6% for 26-35 year olds to 20% in the 36-45 category and 35% for 46-60 year olds, in what CMI chief executive Ann Francke calls the 'glass pyramid'.
'The walls close in with every step up, and you're likely to slip down the pecking order when it comes to pay,' Francke said in evidence before a parliamentary select committee today, adding that the boardroom targets set by the Davies Review are far from enough to solve the problem.