The gender pay gap is going nowhere fast
But official stats show part-time female workers are paid more than their male counterparts.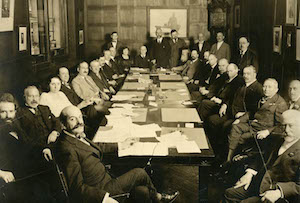 The official gender pay gap statistics are out and the news is that nothing much has happened. In other words, the gap is going nowhere fast.
The total gap in median hourly pay is unchanged since last year, at 19.2%, according to the Office for National Statistics' Annual Survey of Hours and Earnings. For full-time workers, it stands at 9.4%, a record low but only 0.2% less than last year.
Of course, the devil is in the details. It's not as simple as men being paid more than women (the ONS emphatically said 'the figures do not show differences in rates of pay for comparable jobs'). Nor is it just that women fall off the career ladder when they have children, as one might assume from this chart showing the gap in full-time earnings only starting to open up when people reach their 40s.