General Election 2015: How can business win back the public's trust?
Harriet Green, Luke Johnson, David Cameron and eight other heavyweights on why business faces a crisis of trust - and what can be done about it.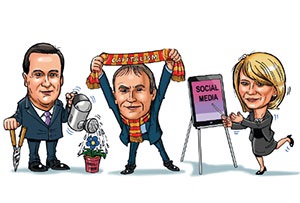 It is a commonplace to say that business is more mistrusted today than it has ever been, but is this really true? Was there ever a golden age? Certainly not in the 1920s and 1930s, those years of forced wage cuts, lockouts and bitter strikes. Certainly not in the 1970s when dissatisfaction with the standard business model led to many state-supported experiments with worker control and other ownership models. Nor even in the 1990s.
The preamble of the Cadbury Report in 1993 - the foundation stone of today's system of corporate governance - says that the reason the report was commissioned in the first place was the need to restore trust in business after the Robert Maxwell and Polly Peck scandals.
The financial sector also seems to be confused because it fails to distinguish between intellectual trust and emotional trust. The customer has no intellectual trust when he believes his bank will go bust or its employees will run off with his money. He displays a lack of emotional trust when he does not believe his bank will give him a fair deal. The crash caused a reawakening of concern about the soundness of banks, so intellectual trust became an issue for the first time in years. But the lack of emotional trust is absolutely not new. Have people ever trusted the financial sector to give them a fair deal?