Generation Y says no more 9-to-5
HOW TO GET THE MOST FROM YOUR EMPLOYEES: In the first of a series of themed videos in association with consultants Kronos, this week MT asks if working 9-5 is dead.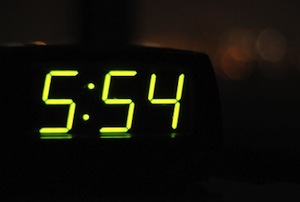 Ah, the daily grind. For those of a certain age the wake-up - go to the office - come home again - sleep cycle is almost as fixed and unchanging as the rising and setting of the sun itself.

But not for the growing armies of empowered, often tech-savvy, flexible workers, for whom the 'office' is any place where they can get a coffee and a decent wifi connection on their laptop.

Because although everyone can see the appeal of flexible working, it's the current twenty-something Generation Y and the upcoming Generation Z who demand the ability to work anywhere of their employers.

How should managers cope with this brave new workforce, and what will it look like?



For more on how the modern workforce is changing please visit our 'getting the most out of your employees' hub page.