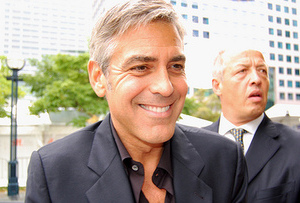 George Clooney's florist on how to be a celeb favourite
Quote of the day: 'The florist is often the first one to know about engagements. I could have made a lot of money selling stories but my clients know that I will never, ever reveal anything.' Suzanne Le May, go-to flower lady for Clooney, Julia Roberts and Harrison Ford, divulges the secret to her sleb success. Of course, it's not all about moral fortitude; there is another incentive for not spilling the beans: 'Some days they'll spend £200, other days they're spend £2,000. I have filled a house with flowers for £12,000.' Wonder how that compares to OK's tipster rates...
Published: 21 Feb 2012
Last Updated: 09 Oct 2013
Picture:
csztova
Find this article useful?
Get more great articles like this in your inbox every lunchtime