German banks grapple to win 'Mittelstand' SMEs
This is certainly a problem that the UK economy could benefit from. In Germany, the major banks are falling over themselves to lend to a raft of major family businesses.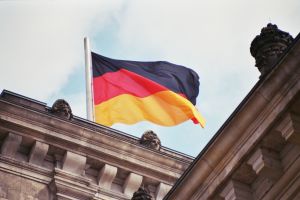 If only our banks were so concerned about the SME market. Germany's third-largest bank, Commerzbank, last Friday revealed that it made $1.6bn profit from its Mittelstand unit, which constitutes far more profit than all of the bank's other divisions put together.
So what is the Mittelstand, and why do the banks want to lend to them so badly? Well, it is essentially the middle-economy raft of small and medium sized enterprises that employ the vast majority of Germany's working population. It includes a large swathe of businesses that have been owned by old German families for a good few generations. Obviously part of the reason is that the German economy is actually doing pretty well – bar the Q4 contraction at the end of last year.
But a more nuanced reason is because the Mittelstand is heavy on companies that produce high quality goods in worldwide industry niches, meaning that they export massive amounts of goods to the rest of the world and watch the money pour in from overseas. So the result is that these SMEs are the subject of fierce competition between banks who see a real opportunity to rake in some cash by lending.