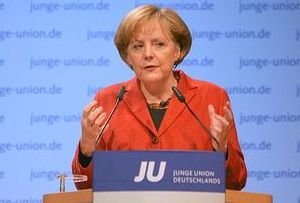 Germany may not be able to save the euro, says Merkel
Quote of the day: 'Don't overestimate Germany's ability to save the euro,' warns German Chancellor Angela Merkel as Spain's borrowing costs soar to a euro era high. As Greece edges ever closer to the abyss, with Spain not far behind, Merkel is starting to really feel the heat. 'It's a fact, all eyes are on Germany because we are the biggest European economy and a major exporter,' she says.
Published: 14 Jun 2012
Last Updated: 09 Oct 2013
Find this article useful?
Get more great articles like this in your inbox every lunchtime