Geronimo Inns founder Rupert Clevely on the dangers of buying a pub in the East End
Rupert Clevely, founder of the upmarket south-east pub chain Geronimo Inns, on his best and worst decisions in business.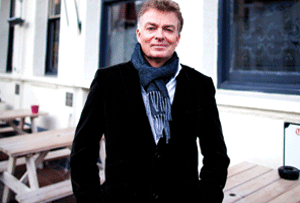 Rupert Clevely founded the upmarket gastro pub chain Geronimo Inns in 1995 with his wife, Jo. Their first pub was the Chelsea Ram in south west London, where they offered locally-sourced and freshly-cooked food.
Geronimo now operates more than 30 pubs - mainly in London. The company was bought by

Young & Co's Brewery in December 2010, and Clevely has recently stepped down as managing director.
He explains his best and worst decisions in business.
--
MY BEST DECISION
Was going into business with my wife. It sounds really gooey, but she's very business-savvy, very sensible and not risk averse. She ran the design side, the look and feel of the pubs, which is a massive part of why they've been successful.
She is also a very understanding sounding board for me. I was slightly wild, coming out with a million different ideas all the time, and because I was married to her we trusted each other perhaps more than a lot of business partners normally would.