'Get shit done. It's my motto' - Alex Depledge, Hassle
20 QUESTIONS: The founder of the house cleaner booking website renamed and refocused the business, but would give it all up to become a wrangler in Wyoming.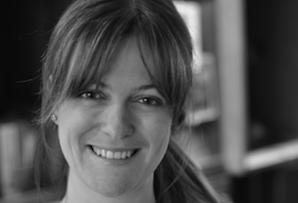 1. IF YOU HAD DONE SOMETHING ELSE WHAT WOULD IT HAVE BEEN?
To be quite honest, if I had my time over I would have moved to a ranch in Wyoming and become a wrangler.
2. WHAT ELSE WOULD YOU NAME YOUR BUSINESS?
We went from Teddle to Hassle and it was the most painful six months of my life. People would say, 'Who? Tweedle? Teedle? Taddle?' Names can look fine on paper, but spoken they need to connect with the audience.
3. IF YOU COULD BE BASED IN ANOTHER (town or) CITY WHERE WOULD IT BE?
Chicago, because I lived there from 20 to 25 and I loved it. It's the biggest small town you'll ever live in. I feel like I have more affinity with Americans.