Getting more women in work could add £170bn to the UK economy
If Britain replicated Sweden's success on female participation in work, GDP could rise by 9%.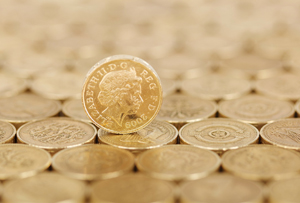 As International Women's Day is tomorrow, you'd expect a spate of coverage celebrating successful women from all walks of life, right? Well, yes and no. It's also the time where reams of alarming research suggests we're all behind where we should be when it comes to representation in the workplace.
Last week Accenture broke the bad news that gender 'equality' won't be reached until 2065. Now PwC's Women in Work index says if only the UK could look to the Swedes, our economy would be so much better off. Increasing female participation in the British labour force to match the level reached in Sweden could add a princely (or should that be princessly?) £170bn to the UK economy, boosting GDP by 9%.
Using OECD data the number-crunching folk at PwC said six out of ten women in Sweden are in full-time employment and 13% work part-time. That's one of the highest female employment rates in the OECD. The UK's numbers aren't bad – 42% of women are in full-time employment and 26% in part-time – but could be better. Which seems very much in tune with the general feeling surrounding gender equality in the UK – could be worse, could be better. If we managed to inch up the female employment rate from 68% to 73%, the UK's GDP would increase by nearly a tenth.