What giant-killing Leicester City's 5000-1 title teaches us about talent
Seeking out great people in unusual places helped rank outsiders Leicester scoop the Premiership. It can help you hire better, too, says former NBA basketball player John Amaechi.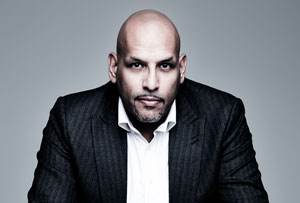 Even if you're not a football fan, you can't have missed the fact that 'underpowered underdogs', Leicester City have just won football's coveted Premier League title.
As a person interested in the application of leadership and the creation of functionally diverse, high-performing teams, I have watched with interest as experts and pundits initially besmirched the individual members of the now Premiership champion team, on the basis of their lack of providence, the league they were coming from (division 7, in the case of one prominent player) or simply their general lack of name recognition.
As the season moved on I began to wince as Leicester took their early lumps with some difficult winnable losses. But then they finally started to win, and even began to string together runs of form unmatched by the more usual championship suspects. I shook my head as TV pundits, opposing players and rival coaches continued to talk about their 'surprise' and sometimes near incredulity at being bested by these 'underdogs' who with every win, continued to '…come from nowhere…'.