Giles Andrews, Zopa interview: Meet the entrepreneur who pioneered P2P lending
Giles Andrews has built Zopa into a disruptive financial force.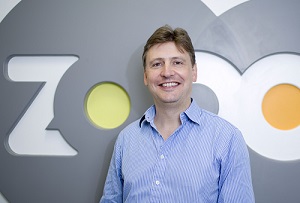 Ever since the financial crisis trashed any shreds of good reputation the banks still retained, there' been an explosion of innovative new financial companies springing up in the UK. From currency transfer to business funding and personal portfolio management, the financial technology (FinTech) sector is something that London in particular has excelled at.
But one of its most widely-hailed members can trace its roots way back before most people had ever heard the words 'credit crunch'. Zopa, which allows savers to lend money directly to other consumers (and sole traders) was founded in 2004, making it the oldest peer-to-peer lending website in the world.
For those not up to speed on the concept, peer-to-peer (or 'P2P') lending essentially works by connecting savers looking to get a better return with borrowers looking for a lower-cost loan. The idea is that by stripping out most of the costs faced by a traditional bank they can offer loans which are more attractive to both types of consumer.