Give investors more incentive to think long-term, says CBI
The CBI says the Government must change the underlying incentives of share ownership if it wants to encourage long-term thinking (remember that?).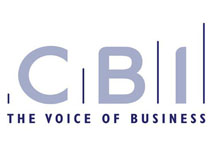 The business body has responded to a Government consultation on how to discourage short-termism among investors. The powers-that-be are particularly interested in ensuring that UK companies can't be gobbled up by foreign predators so easily, following the row over Cadbury's takeover by floppy cheese-meisters Kraft.

Now the CBI has weighed in with its take. It starts with a reminder that Britain desperately needs 'significant capital investment' to boost jobs and growth, so it's important for us to remain an attractive place for foreign investors to put their money. Equally, it thinks takeover decisions should always be made for economic, not political reasons.

Nonetheless, it still believes that ownership matters - in terms of where a company invests, where it pays its taxes, and where it pays suppliers. So although it welcomed the proposed changes to takeover rules, which involve more transparency and a stricter application of the 'put up or shut up regime', to improve certainty around potential bids, it also wants greater clarity about which industries could be subject to public interest tests.

It also believes there are some practical things the Government can do to encourage investors to take a longer-term view - principally in terms of tax and regulation. It's a little vague on the precise details, but that might include (for instance) changing the accounting and solvency rules that 'currently discourage equity ownership at points in the economic cycle' (i.e. what you get if your company goes bust). It also reckons the Government's forthcoming 'corporate tax roadmap' should look at how to 'progressively reward long-term ownership of shares' - which presumably might include fiddling with the capital gains tax rules. All sounds very sensible to us.

Some observers have cannily pointed out that criticism of short-termism is a bit rich coming from a modern politician - as the Institute of Directors director for Wales Robert Lloyd Griffiths noted, there have been seven business secretaries in less than 10 years. And who knows whether Saint Vince will last the year?
However, it's surely a good thing that all sides seem to be in agreement that short-termism is a problem - even if there is debate about exactly what we should do about it. Albeit we're arguably having this conversation several years too late...