How to give performance appraisals
A junior member of your team has just sobbed out of her annual review. So how could you approach this appraisal business better? Here's a crash course.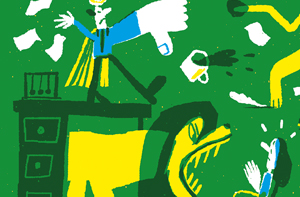 Does the cap fit? Research has shown that conventional appraisals work best for jobs where performance and its measurement are quite simple, says Monica Franco-Santos, senior research fellow at Cranfield School of Management. 'When the role is more complex, like most managerial jobs where it is the performance of the team that matters, it works less well and you should rely more upon other approaches.'
Scope it. Appraisals have broadened from being a review of the individual's performance to include business objectives, career ambitions, development goals and general wellbeing, says Franco-Santos. Cover these issues in separate meetings so the focus is not lost, she suggests.
Once is not enough. Performance should be discussed and feedback given much more frequently than once a year. Franco-Santos advocates a 'continuous conversation'. Stuart Hyland, reward strategy specialist at Hay Group, says: 'If people are surprised by your feedback, they'll ask why you didn't tell them earlier.'