How to give and receive feedback
Many people fear both giving and getting feedback - so they don't make the most of their own and others' careers.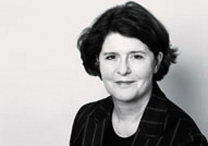 'Failure to provide feedback is cruelty,' asserted Cilla Snowball, the group chairman of AMV BBDO and one of the most powerful women in advertising, at MT's recent Inspiring Women event. Feedback is crucial for development. Handled right it can be a powerful motivator, yet many managers fear feedback - both giving and receiving it - so they fail to make the most of their own careers and those of the people they are supposed to be leading. Here are some ways you can make sure you benefit from feedback opportunities.
GIVING IT
JUST DO IT
Don't skip reviews or wait six months to give individuals an indication how they could improve their performance.
ASK AND LISTEN
Chances are people have a good idea of where they could improve. What's gone well or less well? What would they do differently next time? By listening to their answers you'll understand their development needs.