The glass is half Fuller's as profits rise
Craft beer and the Rugby World Cup help sales rise 10% at the pub and brewer.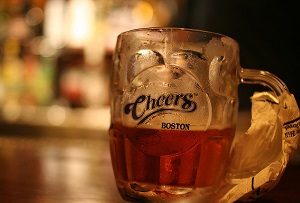 There were two winners in the Rugby World Cup, it seems – New Zealand and the pub trade. While England going a teensy bit further in the tournament would have been even better, beer and pub company Fuller's said it still got a nice lift from the tournament. Like-for-like sales at the southeast-focused firm's tenanted pubs were up 5.8% in the first 33 weeks of the year (i.e. including the Rugby World Cup).
That healthy result wasn't built entirely on the good fortune of having a major international sporting event taking place in its backyard, however. In the 26 weeks to September 26 (so not including the World Cup), revenues at Fuller's rose 10% to £177.7m, while pre-tax profits after exceptional items rose by the same margin to £21.6m.
One area of promise is the family brewer's clever strategy of riding the craft beer phenomenon exemplified by Brewdog (read Brewdog founder James Watt's somewhat impolite thoughts on the suggestion of selling his company to a major commercial brewer here). Sales volumes of Fuller's craft beer Frontier are doubling year on year, while its acquisition of the distribution rights to American brew Sierra Nevada has 'helped to open new doors and give us access to a different customer base'.