Glaxo in UK jobs boost as tax breaks dished out to multinationals
The Chancellor's announced a big shake-up in the corporation tax rules - and it has persuaded GSK to create 1,000 jobs in the UK.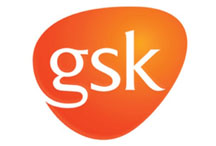 Some nice PR for GlaxoSmithKline: the pharma giant was singled out by Chancellor George Osborne during his autumn statement yesterday after promising to create about 1,000 new jobs as a result of the Government's new 'patent box' proposal, which will slash the rate of corporation tax charged on profits earned from UK-held intellectual property.

It's just part of a radical shake-up of the corporation tax rules - and though some will grumble that the Government should be helping us out, not massive corporations, it's also true the lower tax bills should equal more jobs...
GSK boss Andrew Witty said the patent box incentive would 'lead to the UK moving to the top of the list in terms of where we would want to think about investing'; apparently he's now going to open Glaxo's first new manufacturing facilities here in 25 years, creating around 1,000 new jobs.

Music to Osborne's ears - particularly since Witty insists this definitely wouldn't have happened without the tax change. What's more, it's surely right that the system incentivises innovation - and discourages innovators from taking their discoveries elsewhere.

But this is only part of a raft of changes to the corporation tax rules, designed to stop the exodus of multinationals to more favourable regimes (notably Ireland, as the likes of WPP and Shire have proved lately). The headline rate is already scheduled to go down to 27% next year, and 24% in 2014, but Osborne isn't finished there. As well as the patent box, he's also planning to change the rules on Controlled Foreign Companies; the details make our head hurt a bit, but it effectively means that the Governemnt will only treat a third of the profits from companies' offshore finance subsidiaries as income, so their effective tax rate will be more like 8%. Plus they'll still be able to offset debt interest payments against profits.

It should all add up to a much friendlier regime for multinationals (who tend to use these CFCs), and represents a change in position for the UK government; the Coalition seems determined to stop the drain overseas, and it thinks that means lower taxes.

At a time when most of us are being asked to pay more in tax, it might seem a bit controversial to ask huge companies with deep pockets to pay less. But the hope is that this may encourage them to stay put in the UK rather than going elsewhere, and use the spare cash to create new jobs. If, on the other hand, they just use the extra cash to enrich their shareholders, that would be a very different story...