Glencore investors back $67bn Xstrata deal
Investors in Glencore have backed the mega-merger to create the world's largest mining group, with 99% of voting shareholders coming out in favour of the deal.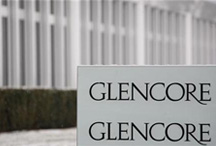 In a meeting that lasted just 12 minutes, Glencore's shareholders voted virtually unanimously in favour of the merger. The investors are expected to formally approve the deal later on Tuesday.
But the one remaining contentious part of the proposed deal, which included large payments aimed at retaining Xstrata's senior management post-merger, will not be approved.
To read more MT coverage on this 10-month soap opera of a deal, see the 'more reading' box below, or click here for our most recent coverage.