Glencore Xstrata has taken 27 months to not find its first female director
The mining company is the last man standing with an all-male board in the FTSE 100 and has pledged that will end this year. About time really.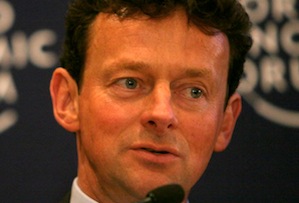 Being the last man standing is not always something to be proud of. In fact it's ridiculously embarrassing when the man in question is the last FTSE 100 company with no women on its board - mega miner Glencore Xstrata.

Chairman Tony Hayward (he who resigned as chief exec of BP after presiding over the Deepwater Horizon oil spill) said at the company's AGM that it would appoint a female director by the end of the year, but were still in the process of making up their minds. It's not like they haven't had time either - they started looking for one in February 2012, more than two years ago.

After fellow FTSE 100 miner Antofagasta appointed Chilean economist Vivianne Blanlot to its board at the end of March, Glencore had come under increasing pressure from its own shareholders to pull up its socks.

Aviva Investors, which has a 0.7% stake in the company, was planning to vote down the company's accounts and annual reports. The Local Authority Pension Fund Forum had advised its 60 members, which together own 1% of Glencore, to vote against Hayward's election as chairman.

Aviva and Legal & General, which has a 0.3% share, have said they will reject reports and accounts of FTSE 100 companies who haven't set out how they plan to ensure their boards are a quarter women. The government's target is for 25% of FTSE 100 directors to be women by 2015, up from 20.7% on March 25 and 12.5% in 2011.

Hayward and his mining mates had better get their act together if they don't want to keep looking like the old-fashioned gentleman's club they are.