Global Entrepreneurship Week 2011 has landed
Global Entrepreneurship Week is a global celebration of enterprise, boasting 40,000 events across 104 countries and over ten million participants. Here's a sneak peek at the week.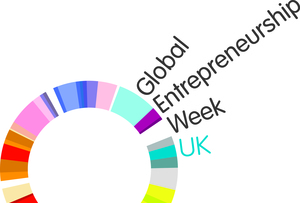 This year's Global Entrepreneurship Week is jam-packed with events and seminars for established or budding entrepreneurs looking to sell abroad, snag some importing tips and make international connections.

A stellar line-up of entrepreneurs is taking part, from Nick Jenkins, founder of Moonpig.com, and Martha Lane Fox, to Sir Keith Mills and MT columnist Luke Johnson.

Michael Acton Smith, CEO of Mind Candy, is also backing GEW: 'It has never been more important to celebrate and encourage entrepreneurship in the UK,' he says. 'We are facing increasingly challenging times and it is up to the innovators and the success stories to inspire a new generation of enterprise talent and contribute to our economy and communities.'

Highfaluting stuff. Sponsors RBS Group are really bringing out the big guns to publicise the event this year. There's even the token vote of support from business and enterprise minister Mark Prisk: 'We want to inspire a new generation of entrepreneurs which will help to connect people, share ideas and help people develop the knowledge and confidence they need to pursue their dreams,' he says.

Is this week actually going to totally change your life? Probably not. But if you're an entrepreneur or an aspiring one, you could pick up some useful nuggets.

There are plenty of ways to get involved with GEW. You can search for an event in your area , join the conversation on Twitter, you can pose questions to the global community using hashtag #GEWask or offer support #GEWoffer. There's also a GEW Facebook page.
Throughout the week, we will be posting guest articles from economists, entrepreneurs and venture capitalists on the entrepreneurial climate in other nations, packed with insider knowledge and tips for expanding to new territories. Check our news channel every day for the latest update.

Happy globalising.