Global Entrepreneurship Week: How to do business in China
For foreign entrepreneurs, China is not as frightening as it once used to be but doing traditional business is still difficult, says LingsCars and Go London founder Ling Valentine.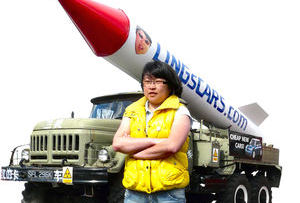 Fundamentally, there are three choices for people who want to start a business dealing with China. The first two are quite serious in terms of investment and effort: to build a Wholly Owned Foreign Enterprise (a WOFE, rhymes with "toffee"), or to start a Joint Venture (a JV) with a Chinese firm. Both of these routes involve a major investment, finding local workers, premises, paying local taxes (which differ wildly depending on location) and entrusting the running of the Chinese business to locals.
Returning money to the UK in these circumstances can be a challenge, as the Chinese currency (RenMinBi – 'people's money' – also known as the Yuan) is not transferrable currency. In this instance, if any significant sums are to be repatriated, you would probably create a shell company in Hong Kong and route the cash in that direction, (as Hong Kong dollars can be converted to UKP at a market rate).
HINT: If you are serious about growth and want to develop a traditional business in China with a "planned exit" (ie: sale or float at some stage), you would probably build these Chinese businesses with ownership via a cut-out - an offshore shell company (eg in the British Virgin Islands) in order to avoid UK Capital Gains tax on the eventual sale or transfer of equity.