Global Entrepreneurship Week: Is Greece still open for business?
As part of our GEW series, Jason Manolopoulos, author of 'Greece's Odious Debt', takes a look inside the Greek economy to pinpoint the opportunities and challenges for Greek and international firms.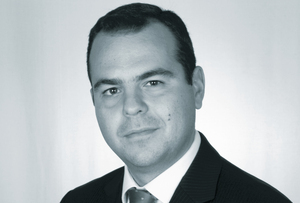 As Greece struggles to form a 'national unity' government, and her policies come more under the direct control of the European Union's most powerful states, the country is showing symptoms of severe societal and economic stress, though many businesses are continuing to trade profitably.
Greece's breach of eurozone debt and deficit limits is well chronicled. But this is just the surface of the deep dysfunctions in Greece and on the eurozone periphery. Government debt is not the only feature of the crisis, and in some jurisdictions it is more a symptom than a cause. The productive economies of the periphery are uncompetitive compared with Germany and other northern states, and the differences widened in the first decade of the euro's existence – the opposite of the expectation of the planners of the euro.

Greece is the economy most divergent from the core. With its oligarchical structure, high levels of corruption, erratic tax payments and an incomplete democratic constitution (politicians are exempt from trial for financial crimes), it more closely resembles an emerging market than a western European democracy. It also has an immature commercial legal framework, and a small venture capital industry limiting funds for start-up firms.

An overly large public sector, in large part due to political patronage, is combined with wasteful bureaucracy with features that include closed shops for several professions, and excessive regulatory processes for matters such as planning. After nearly two years of 'reform' there has been little progress.
Its score on the Index of Economic Freedom actually declined in 2011, and it is ranked 88th in the world and 37th out of 43 in Europe.

Much of the economic 'growth' in the past two decades has been financed by credit and geared towards consumption and imports. Too much of the job creation was in the public sector, and unemployment has now reached one million as austerity measures are introduced.

Banks are experiencing deposit outflows as confidence in the economy crumbles. As a consequence, they are not extending financing; indeed, they are even closing down working capital lines for healthy companies. So the cost of working capital is soaring. Volume discounts cannot be achieved, so the cost of products rises while their variety is reduced. Suppliers are asking to be paid in cash, and are not extending credit, and customers often cannot make payments owing to cash flow problems.

Access to clients is difficult. An oligarchical structure means that there are cartels and closed relationships. The market is much less free than in an economy like Germany or the Netherlands where regulation and market competition is more even and transparent.

So how are Greek companies responding? Expanding abroad is one response; and for many it is the only route to survival. As the country has weak judicial and contract law, thus many firms establish subsidiaries in Cyprus, the UK, Switzerland or Germany to trade with foreign companies at their request.

There are some underlying strengths: many Greeks are well educated and entrepreneurial, and a high proportion speak English, so there are opportunities for those firms with sufficient finance to expand abroad. Wage levels are relatively low for the eurozone, making them competitive in some sectors. Qatar has announced significant inward investment, and tourism and shipping remain strong export earners. Business confidence in October 2011 registered 67.5 according to the Foundation for Economic & Industrial Research. This compares with highs of around 110 pre-crisis, but is off the lows of spring 2010.

The huge issue hovering above everyone like a storm cloud is the future of the currency. The open threat made by France and Germany at the Cannes G20 Summit in early November to expel Greece from the single currency over its planned referendum makes a previously theoretical notion a very real possibility. How likely is it to occur? Would there be full-scale bank-runs and company liquidations? Will contracts and loans denominated in euros revert to drachmas?

For all the negative headlines, there is an economic future for Greece. To realise this, reform has to go beyond fiscal and monetary policies, to encompass constitutional and political matters, reduced government bureaucracy and a modernised infrastructure for taxation and contractual law. This has to occur whether or not the country remains in the single currency.