Globetrotter: Elizabeth Emanuel
The fashion designer famous for fitting Princess Diana's wedding dress, on flying the world in the name of couture.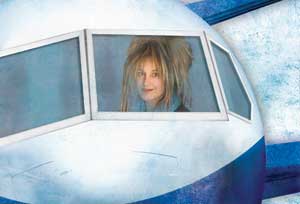 How often do you travel?
I've just got back from a week in Auckland, where I was helping out with a fashion show. If it's a big project, I'll go abroad to meet clients. I've been to America quite a few times to dress people, including Elizabeth Hurley and Paula Abdul.
Do you travel alone?