Globetrotter: Mark Dixon of Regus
Entrepreneur Mark Dixon covers 200,000 miles a year as CEO of serviced office provider Regus. He finds power naps essential for beating jet lag.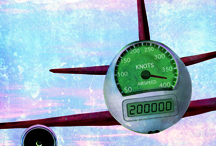 How many business miles have you clocked up in how many countries over the past year?
Close to 20,000 miles across about 35 countries. I'm in Brazil now, visiting parts of the country where we can expand the business. It's important to get your feet out there and on the ground.
Favourite airport?