Gloves come off between Obama and Romney
In the second presidential debate, Obama unleashed a much more aggressive streak than the first round, attacking Romney over tax loopholes and his controversial business past.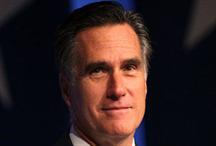 In a much more aggressive round of sparring between Republican presidential candidate Mitt Romney and Barack Obama, the latter fixated his rhetoric on Romney's perceived pro-rich policies. He said: 'Governor Romney doesn't have a five-point plan – he has a one-point plan. And that plan is to make sure that folks at the top play by a different set of rules.'
Romney tried repeatedly to attack Obama for the time he has already spent in office. He said: 'The President has tried, but his policies haven't worked. He's great as a speaker, and describing his plans and vision – that's wonderful. But we have a record to look at.'
Both men have some clawing back of public approval to do: Romney after appearing to dismiss half the population for being 'dependents' on the state, and Obama for having a feeble first go in the presidential debates, as well as a pretty poor approval rating over the last 12 months.