GM triples investment in Opel/Vauxhall overnight
GM is to boost its European restructuring budget to 3.3bn Euros after pressure from Germany.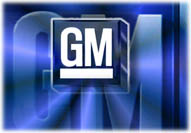 The move is a particularly abrupt volte face for the boss of GM Europe, Nick Reilly, who only yesterday said the firm was not looking to put more cash into revamping its Opel and Vauxhall operations. But this morning Reilly has confirmed that the company requires a total of €3.3bn for the task, of which GM itself will contribute €1.9bn – three times its initial investment estimate.
That's a big jump by any standards. So what's going on? In a word, politics. GM has been bargaining with the German authorities over the level of state aid it can expect, and it looks like the Germans have won. The total government support required for the restructuring will now fall by around €700m to around €2bn – most of which will come from Germany, although other governments including the UK's will also contribute.