Go-Ahead's doomed apology over rail disruption
The transport company tells commuters it 'shares their frustration' over rail chaos, as profits in the division rise 62%.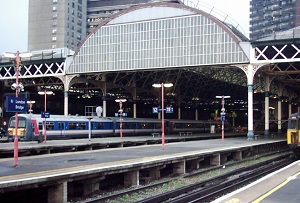 Commuters are not rational creatures. In the frantic rush to get to work and home again, the slightest delay is an outrage. And when that happens, they want someone to blame. For those who've been stranded at London Bridge station during its redevelopment, there are some obvious candidates: Southeastern, Southern and Thameslink, all operated by Go-Ahead Group.
The problem for an operator like Go-Ahead is that the delays really aren't its fault. The improvements are being made by Network Rail as part of the government-sponsored Thameslink programme. Yes, Go-Ahead's rail services are closely involved in the process, but they are not its cause.
But how can it go about communicating this to the crowds of irate commuters? In Go-Ahead's interim report, chief executive David Brown told shareholders (and, indirectly, the media) that: 'we share the frustration of customers who have recently experienced disruption to their journeys due to these improvement works and, together with Network Rail, we are committed to minimising the impact on passengers.'