Should you go to work when you're ill?
Productivity-sapping 'presenteeism' is on the rise - but that doesn't mean we should all call in sick at the first sign of a sniffle.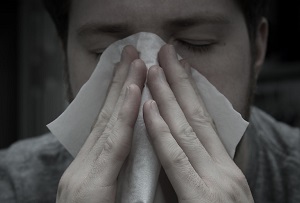 Absenteeism has traditionally been a big problem for many employers. When people repeatedly phone in sick it can leave gaps in the workforce, forcing everyone else to strain harder to get everything done. But in recent years lots of managers and HR bods have been raising concerns about so-called 'presenteeism' – workers coming in when they're genuinely unwell.
A survey for PushDoctor (an online service that connects people with doctors) found that 86% of workers had gone to work with an infectious illness (which obviously includes the common cold...) and 24% claimed to be under pressure to show up at work when ill. While having all your staff show up for work is theoretically a good thing, presenteeism isn't without its problems.
'People are not going to feel engaged and productive in the long-term if they feel under pressure to show up for work when unwell,' says Rachel Suff, a policy adviser at the CIPD, the professional body for HR people. 'It can also be a barrier to a proper recovery.'