'Gold' Armani loos and 16th century Tuscan flooring: Is this London's poshest office?
Champagne on tap is the order of the day for Middle Eastern royals.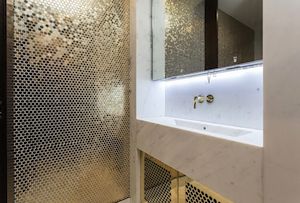 Forget table tennis tables, snooze pods and an office slide off Old Street, London's poshest office could well be a 1930s art deco building in Mayfair fit for a Middle Eastern prince.
From 'gold' plated (not our air quotes) toilets modeled on those in Armani's Milan hotel to wooden flooring from a 16th century Tuscan monastery, real estate investor Enstar Capital has spent £500 per square foot and a total of £3m, kitting out the inside of the office at 54 Brooks Mews.