Goldman Sachs is having to promote juniors faster to hang onto them
The investment bank is finally automating grunt work in a bid to keep its staff.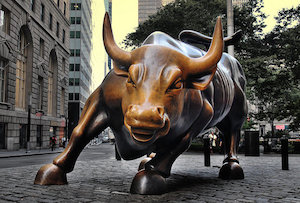 Being the most feared and admired bank on Wall Street is apparently still not enough to hang on to junior staff. Goldman Sachs is promising faster promotions, third-year rotations and less grunt work to its graduate hires in a bid to persuade them to stay longer than a couple of years.
The initiatives were unveiled yesterday, after the bank spent nine months trying to figure out what would stop its juniors being poached by asset mangers, hedge funds and private equity firms and persuade the brightest students to plump for scandal-hit investment banking over Silicon Valley or other careers in finance.
A 20% pay rise to around £56,000 last year apparently wasn't enough. As long as they're up to scratch, analysts can now expect to be promoted to £90k-a-year associates after two years instead of three. In their third year, they'll get the chance to spend time in another part of the business or a different country.