Goldman Sachs 'is like the Wild West' says disgruntled former employee
Greg Smith, the former employee of Goldman Sachs who resigned after alleging a string of nasty things about the bank, has likened the London office to the Wild West in his new book.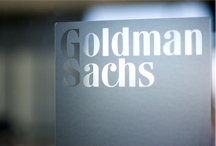 The book, entitled Why I Left Goldman Sachs, was published yesterday. It sets out Smith's criticisms of the bank and the way it deals with its clients. He points specifically to the time after he was transferred to the bank's London office, saying he should have worn cowboy boots because 'London really was the Wild West.'
He also claims that by the time he resigned from his post, the bank was interested only in deals that would net over $1m. Earlier this year he accused the bank of having an 'environment now as toxic and destructive as I have ever seen it.'
His revelations have certainly put the spotlight on Goldman. Needless to say, Goldman Sachs has rebutted all of his allegations: when Smith accused his colleagues of referring to clients as 'muppets', the bank said that all the references found in some emails were genuinely to do with the Muppets movie. Hmmm.