Good bet for Sportingbet as Will Hill increases offer to £530m
High street bookmaker William Hill has increased its offer for Sportingbet to £530m. Odds on they'll seal the deal.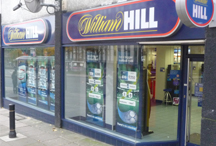 William Hill has offered new proposals to acquire Sportingbet for a larger sum: £530m. The deal will be a joint venture with Will Hill's smaller rival, GVC. The new, bigger figure represents a cash and shares deal of 61.1p per share, up 20% from the original 52.5p that it originally offered. Bosses at William Hill will be hoping the deal is now sweet enough for Sportingbet bosses who thought that the original bid had undervalued their firm.
If the deal goes through, it will bring Sportingbet's Australian and Spanish footholds under control of William Hill. It will also allow the latter to get into some other large markets that are less stringently regulated because of the partnership with GVC. By making a joint bid with GVC, William Hill is hoping to avoid the regulatory issues that forced Ladbrokes to abandon a similar Sportingbet takeover deal in 2011. The so-called grey markets in countries outside the US, UK and Australia, where regulation is very thin on the ground, are potentially highly lucrative new avenues for the bookmaker.
The two parties have until the 13th of November to complete their negotiations and come to a decision under takeover laws. This is already an extension on the original deadline so is unlikely to be moved back any further. And it seems that Sportingbet's investors are prepared to take a gamble (forgive the shameless punning) on the new deal: the firm's share price rose 3% in early trading after the new offer was announced.