What good does tax inversion do us?
The Americans are at it again. US tech firm Arris buys TV set-top box maker Pace for $2.1bn in tax inversion deal.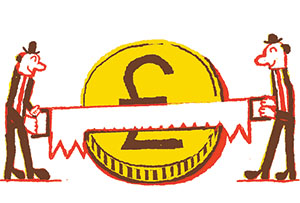 Pace, Yorkshire's – and indeed the world's – largest manufacturer of TV set-top boxes, has been bought by American telecoms equipment firm Arris for $2.1bn. The combined firm, 'New Arris' (clearly there were slim pickings in the 'what shall we call ourselves now?' brainstorming session) will be incorporated in the UK, in a sign that the whole Shire-AbbVie takeover fail last year didn't signal the end of transatlantic tax inversion deals after all.
Arris will pay Pace shareholders £1.325 in cash and 0.1455 New Arris shares for each Pace share, meaning Pace shareholders will own approximately 24% of the combined company when the deal is completed in July.
The firm will continue in effect to be based in Georgia, USA, but will benefit from the UK's lower corporation tax rate. Arris, estimates it will pay 26% when all's said and done, compared to 35% now. There are other reasons for the takeover from Arris' point of view – it wants into the satellite and international markets, for instance – but clearly this massive tax cut won't hurt.