Good Times Bad Times: Recession beaters
The downturn may as well not exist for three very distinctive British companies, which boast strong growth, healthy profits and an expanding international presence.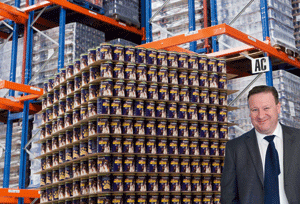 We've just about avoided slipping back into recession, but austerity is still with us and may be set to get worse. It's an extremely difficult climate: consumer spending is depressed, export markets - particularly in the troubled eurozone - are in the doldrums and bank lending remains as tight as an Italian tenor's trousers. Not surprisingly, the result has been a continuing stream of casualties this year, including such high-profile names as retailers Game and Peacocks, along with Glasgow Rangers football club.
Yet there are some companies that have managed to brave the chill winds of adversity and continue growing, while others around them are falling by the wayside. What's the secret? How can you continue to succeed when it seems as if the fundamentals are against you?
In practice, there are a number of strategies by which companies can steer a steady course through a difficult economy. A classic gambit is to focus on offering value at a time when customers are looking to get more for less. Identify what it is that consumers really want, particularly when they are having to adapt their spending behaviour, and you will profit accordingly. Seeking out growth markets is another obvious step. If customers aren't spending in the UK, look for countries where they are - BRIC nations might be a good example.