Google avoided paying $2bn in worldwide income tax last year
Google's 'Don't be evil motto' has been shaken again this week as it emerged some $9.8bn in 2011 revenues were hidden away in a Bermuda shell company in order to avoid paying tax.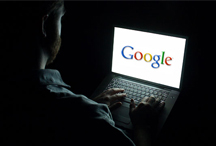 It's not just ships and airplanes getting lost in the Bermuda triangle. Taxes are disappearing too. Search giant Google has been secretly siphoning off huge chunks of its pre-tax profit and hiding them in Bermuda, where no corporation tax rate applies.
To be clear, the process of funnelling profits from overseas subsidiaries into tax havens is legal, so Google has broken no laws. But it is frowned upon in the extreme when you are making billions from the countries in which you operate and giving nothing back to government for the privilege.
Google has been using this practice with increasing gusto in recent years, doubling the number of funds that it is squirrelling away to reach abround 80% of its total pretax profit in 2011. To put this into perspective, Google overall tax bill was halved as a result.