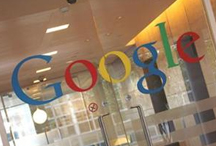 Google to face Treasury Committee over tax avoidance
Quote of the day: 'It is entirely immoral. This is a company avoiding its obligations and we are letting them get away with doing it.' John Mann of the MP's Treasury Select Committee is not best pleased with Google. The search giant paid just £6m in tax last year on a turnover of £395m. Mann refuses to believe that Google's tiny contribution to the Exchequer is legal, despite assurances from CEO Eric Schmidt that the fault lies with our tax system. Mann is demanding that an executive from Google explain the company's tax strategy, and 'justify their failure to pay proper taxes'.
Published: 13 Aug 2012
Last Updated: 09 Oct 2013
Find this article useful?
Get more great articles like this in your inbox every lunchtime