Google funnels more billions to Bermuda
The internet giant shifted €8.8bn of royalty payments to Bermuda last year, 25% more than in 2011.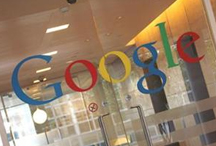 It's a strategy that has saved the US internet giant billions of dollars in tax. Because Google earns almost all of its foreign income in Ireland, the company has been able to capitalise on differences between the US and Irish tax codes to move the profits from Ireland to Bermuda.

According to the Financial Times, Google has benefited from that arrangement even more in the last year by paying €8.8bn of royalty payments to Bermuda in 2012, a quarter more than in 2011.
The figures were revealed in the latest filings by one of Google's Dutch subsidiaries, Google Netherlands Holdings, and means that royalty payments made to Bermuda – where the company holds its non-US intellectual property – have doubled over the past three years, the newspaper reported.
Google also makes use of the 'Dutch Sandwich', whereby it routes earnings through Holland in order to avoid witholding taxes.