Google in hot water over 'endorsed advertising'
The tech giant is facing a backlash over its intention to use people's faces and comments from Google+ in its adverts.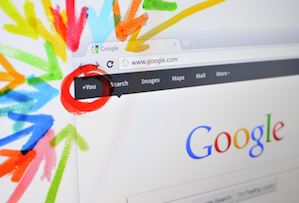 Google is about to push through a policy change, which will allow it to use Google+ users' profile photos and comments in advertisements. The change comes through on 11 November and has sparked a spate of protests from users of the social network.

Google has defended the changes saying it has given users plenty of chances to opt out of the 'shared endorsements' policy. It has been alerting Google+ users through banner ads on Google's homepage and giving them examples of how the new ads will look.
Opting out however, means some Google+ users' comments and 'follows' will not be visible to some of their followers. Not exactly an attractive option for those who enjoy using the platform.

One MT's favourite protests currently taking place by users involves changing their profile picture to a photo of Google chief exec Eric Schmidt – so his image shows up on ads instead.

Schmidt might want to give Facebook boss Mark Zuckerberg a quick call to discuss his options. In 2011 Facebook got in trouble over its use of users' photos in its Sponsored Stories advertising. It wound up coughing up $20m in compensation following legal action. Although to be fair, Google could find that down the back of one of its brightly coloured couches.