Can Google keep growing forever?
What goes up must come down, but Larry Page, Sergey Brin and Eric Schmidt have other ideas.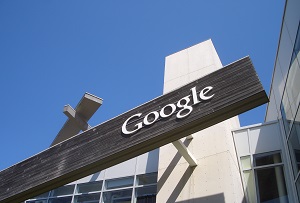 Tell someone from 'Generation Z' that Google didn't exist twenty years ago, and watch their mouths drop. It's like saying there was no such thing as trains or hot food. Even 12 years ago, when the firm went public, it was barely a drop in the blue chip pond, with revenues of only $3.2bn. Its growth since then has been little short of astonishing.
On the only way is up... Source: Alphabet Inc.
Given how long Google has been supreme in online search (and therefore online advertising) in the US and Britain, it might be tempting to think this was a result of international expansion, but that's not the main reason. Back in 2009, for instance, the 'rest of the world', i.e. not the US or UK, represented 40% of its business. In 2015, the figure had only crept up to 44%.