Google Maps to charge 'heavy' users
As of January 2012, Google will charge businesses that pass a 25,000 daily 'hit' limit for the use of its Google Maps API service.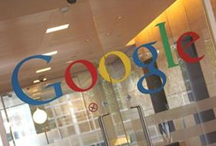 Websites that are likely to be hit by the 'map tax' include travel firms, hotel chains and big corporations that use Google Maps to direct customers to headquarters, destinations and tourist hotspots.
So, the question is, how much will companies pay for the map privilege? Word on the web is that Google will charge $4 per 1,000 views in excess of the daily limit.
Google denies reneging on its 'do no evil' mantra with the charge, insisting that it 'will only affect 0.35% of users'. It has also given Google Maps users a two-month jump on the charge to allow high users to change supplier if necessary. 'We understand that the introduction of these limits may be concerning,' said Thor Mitchell, Google Maps product manager.