Google Music launches with typical lack of fanfare
Google's rival to iTunes was quietly unveiled to the US last night. But can Google Music topple Apple's dominance of the market?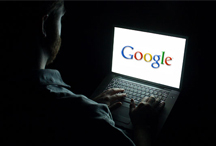 There are a few reasons why Google's getting into bed with audio. First of all, to push sales of Android devices. iTunes is a huge part of the iPhone's appeal. Android devices may be outselling Apple's products at two-to-one but, in terms of revenues, Android's market share is spread across hundreds of models. All the revenues from the iPhone go directly into Apple's pocket: the difference in earnings is immense - in Apple's favour.

Another reason for Google's sudden musicality is that the search giant is determined to have a finger in every web pie going. No matter that all its previous attempts at bandwagon-jumping have been unsuccessful: Orkut was a doozy, Buzz bombed, Wave was a washout, and Google+ has yet to make a real impact. A lot of it has to do with kudos: being seen to be keeping up with the Joneses.

At first glance, then, Google Music ticks all the right boxes. Universal Music, EMI and Sony have already signed up. Warp Records, the darling of electronica fans, is in there too. Warner Music has respectfully declined, which will leave a sizeable hole in Google's library however. At launch, there are 13 million tracks on sale.

But Google Music isn't all about buying stuff, oh no. It lets you upload up to 20,000 tracks to the Google cloud, organise your music online, and share tracks with friends (it's pretty much the doppelganger of Apple's iCloud). The service is only accessible through a web browser at the moment but the Google Music app – for Android only, natch – will be available next year. The really cool thing is that, like iTunes' new Match service, this platform lets you stream music to multiple devices, for free (Apple's version comes with a $24.99 price tag), with no software required.
Cool, but not game-changing enough. This is a crowded space. Amazon's already made headway with its download store and music locker service, Facebook's recent tie-up with Spotify brought yet another player into the market and, without a huge pool of social subscribers (did we mention that Google+ is a wasteland?) to shunt onto the service, Google can't hope to compete.
In a desperate attempt to make up the numbers, Google Music is currently offering free tracks every day to lure consumers in. There's also a series of 'exclusives' planned: Shakira, the Rolling Stones and Pearl Jam are all contributing tracks.