Google shakes up advertising charges
Google has become the first major online ad network to charge clients only if their adverts have been seen.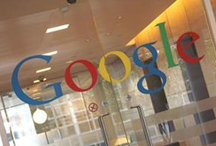 In something of a first for the advertising industry, Google has decided that it will only charge advertisers for ads that have been seen by users.

Currently more than half of all ads bought online are not seen by anyone, because they appear too far down the page and not in spots considered 'above-the-fold'.

'Even the jingliest, jolliest ad of the season can't work its magic unless it gets seen,' Google said in a blog post announcing the change.

The new buying option will allow advertisers to pick ad spots on websites with prominent ad placements. The internet giant says an ad is considered 'viewed' only if 50% or more of it is visible for more than one second on the page.

In the past year, Google has been focusing on giving advertisers better value from the company's advertising platform. Under the new strategy, advertisers will see a report of how many viewable impressions they received for a campaign and will have more control over how their ad is viewed on mobiles, tablets and PCs. 'Many mobile ads have proved to be more viewable than desktop ones, suggesting that some of this inventory has been undervalued,' said Neal Mohan, Google's VP of display advertising.

Google's advertising business accounts for 32.8% of the estimated $117.6bn (£71.9bn) global digital advertising market spend in 2013 according to eMarketer, which translates to around $38bn a year.

Digital advertising has grown in popularity as it allows companies to monitor which types of people are seeing their adverts, something which TV advertising currently lacks. This means companies 'can ascertain the impact of ads that can be viewed by their target audience,' Mohan said.
However, it's all very well people seeing an ad – but people clicking on, and then actually buying something, is another matter.