Google State? Silicon Valley 'separatist' calls for US exit
An entrepreneur and Stanford University lecturer has called for the Valley to leave the US.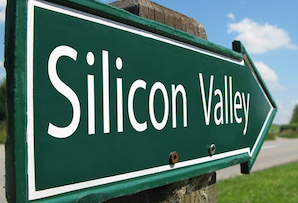 Many countries around the globe have to deal with separatist demands from small corners; Spain has the Basque region, Canada fields Quebec's requests and of course we've got the free Cornwall movement (and don't forget the Scottish referendum). It looks like the US has some nationalist demands of its own now too, from Silicon Valley.

Balaji S. Srinivasan, a biotechnology entrepreneur and Stanford University lecturer, has called for Silicon Valley to secede from its US motherland. In a speech at Y Combinator, a Valley-based startup incubator, he said the US had become 'the Microsoft of nations' – the worst possible insult to Valley boffins.

He accused the country of 'running on obsolete 230-year-old codebase' (cue rapturous applause from the hall). He added the system had 'crashed' - a thinly veiled reference to the stalemate on Capitol Hill?

'Silicon Valley's ultimate exit basically means build an opt-in society, ultimately outside the United States, run by technology,' came the overt threat to DC.

The boffins are rising. We can see John Carpenter's next slasher movie now.

Srinivasan suggested the Valley, and its technology, had made the rest of the US obsolete. Netflix beats Hollywood, Twitter takes on the media in New York, the Khan Academy has won over Boston's universities…yada yada.

'We are putting a horse head in all of their beds,' he said. Chilling…

The speech has sparked accusations the Silicon Valley 'elite' has become too big for its boots.

'This is Silicon Valley's superiority complex, and it sure is an ugly thing to behold,' said the Washington Post.

Calls for separation from the digital 'overclass' are nothing new though. Google's Larry Page has called for 'part of the world' to be set aside.

'There are many exciting things you could do that are illegal or not allowed by regulation,' he said in May.

'And that's good, we don't want to change the world. But maybe we can set aside a part of the world. Some safe places where we can try things.'

A dinosaur island? A zombie nation? We shudder to think...

Both PayPal founders, Peter Thiel and Elon Musk, have suggested libertarian colonies.

'Most of them aren't confronted with or don't have an understanding of most problems regular people are facing,' said Catherine Bracy, director of community organising at Code for America.

'If they had to collect food stamps or ride the bus or send their kid to public school, they might be more empathetic to the role that government plays in people's lives and more interested in fixing those problems than opting out.'

These sentiments have done little to dampen the giddy excitement from Silicon Valley's upper echelons.

'The best part is this,' said Srinivasan. 'The people who think this is weird, the people who sneer at the frontier, who hate technology — they won't follow you out there.'

MT gets the sense this guy might have been bullied at school. Meanwhile, earlier this week, Google quashed rumours about the motivations behind some 'craft building' it has been doing. The tech giant has built two barges, one in San Francisco Bay and one in Portland, Maine – causing much speculation as to what they were up to.

'Google Barge ... A floating data center? A wild party boat? A barge housing the last remaining dinosaur? Sadly, none of the above,' said Google in a statement.

'Although it's still early days and things may change, we're exploring using the barge as an interactive space where people can learn about new technology.'

Interactive learning centres? Yeah right…having heard Srinivasan, you can forgive us for being suspicious.