Google Waves farewell to collaboration app
We never quite got the point of Google Wave - but kudos to the web giant for at least having a go.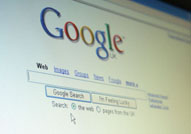 So that's that, then: after all the fanfare surrounding the launch of Google Wave last year, the company has pulled the plug on the app, citing a lack of enthusiasm from users. Google CEO Eric Schmidt claims to have no idea why people didn't get excited by Wave, which combined real-time chat with Twitter-like messages and email. But even if Wave was a mistake in hindsight, we always admire companies who try new things - as long as they're ruthless enough, as Google clearly is, to can them if they don't work out…

Wave, described by Google as 'how email would look if it were invented today', wasn't entirely straightforward. Created by Lars and Jens Rasmussen (the brothers behind Google Maps), it drummed up a huge amount of hype when it first launched, which soon turned to bewilderment when users found it difficult to define. Wave's proponents marvelled at how clever Google had been in combining aspects of file-sharing, social networking and email (not to mention the novelty of being able to see others type in real-time). But unfortunately for Google, most people just didn't get what a 'Wave' was, and how it differed from ordinary email.

Part of the problem might be something to do with Google's tight restrictions on who could access it at the beginning: during the initial period of hype, the app was invite-only, which left out a lot of potential users. Others have pointed out that it had no specific purpose: with so many different functions crammed into one place, people couldn't really work out what to do with it.

Perhaps the more important point, though, is that there was nothing very new about Wave - for a company like Google, which prides itself on innovation, it was all a bit 'me-too'. But at least it's acted quickly and stopped pouring good money after bad - just as it did with the likes of Google Answers, Google Radio, Google Health and Google Squared, all of which were binned after failing to make the desired impact.

And while seeing one of the web's most respected companies get it wrong may provoke a touch of Schadenfreude, we can't help feeling that's the wrong attitude. In Europe, we tend to put the boot in when things fail – but in Silicon Valley, people are happy to accept that some ideas will work out while others will flop. 'Remember, we celebrate our failures', said Schmidt. And he's quite right too, because otherwise, people become too scared to take any risks.

In other words, 'tis better to have Waved and lost than never to have Waved at all.

In today's bulletin:
Investment banking sends Barclays profits soaring to £3.9bn
Warner Brothers wants to build a big Shed in the UK
Deluded managers misjudge their strengths
Google Waves farewell to collaboration app
UK's holiday memories spoiled by bulging inboxes