How Google Works is a must-read for any tech entrepreneur
Have Eric Schmidt and Jonathan Rosenberg fallen for their own hype, wonders Rob Goffee.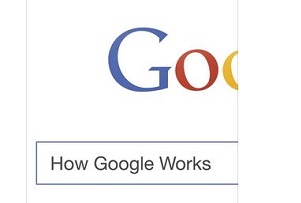 Google grew out of a Stanford University research project in 1996, was incorporated in 1998 and managed an IPO in 2004. Today, it is a $50bn company with more than 45,000 employees in 45 countries. It has come a very long way in a short time, diversifying from its internet search origins into video and digital marketing, and is now promising cars that will drive themselves.
The Oxford English Dictionary added Google as a word in 2006. Business school professors often use it as a paradigm for the new world corporation. Arguably, it is the most powerful company on the planet, and it has changed the world.
Inevitably, it is rarely out of the spotlight. But the news is not all good. As I write, one newspaper reports the company is threatened with a lawsuit for $100m over nude celebrity photos. Another revisits the UK tax payments controversy, reminding us that on sales of £3.5bn, Google paid just £21m in corporation tax. Then there's China, data privacy... and do we really want one company 'to organise the world's information' – even if it is 'universally accessible and useful'?