Google: At worst another Microsoft, at best the biggest thing ever
The mistaken financial filing last week may have sent Google's share price into freefall but these short-term losses will be eclipsed by gains later on, says digital marketing entrepreneur Gary Buchan.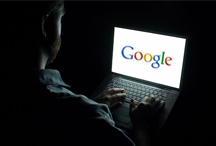 There's no doubt that the error by R.R. Donnelley in releasing Google's results early caused a bit of a storm, but the numbers themselves were always likely to make traders hit 'sell'. The search leviathan is certainly experiencing some turbulence, as the global economic downturn finds its way up the chain to even the most prestigious and connected of brands. Saying that, the hyper-short-termism of traders and the markets doesn't really give a proper insight into what's happening at Google.
Google is a fascinating company the likes of which we have never seen before. In the short term, there may well be a few more not-so-strong earnings reports. Fact: Google doesn't have diverse income streams so what affects advertisers – large and small – must eventually knock on.
Right now it's the small businesses that are pulling back as they are really feeling the pinch with cash flow and 'hit n' miss' retail sales. Around 95% of Google's income comes from its advertising services, and while many big brands are maintaining their budgets and are being aggressive to win new customers in the current economic climate, a large proportion of the search engine's advertisers are small businesses who are more exposed. And as they stop spending, or spend less, Google will invariably suffer.