Government crackdown on payday loans will cost lenders 42% of revenue
The FCA's strong-arming will price a lot of payday lenders out of business.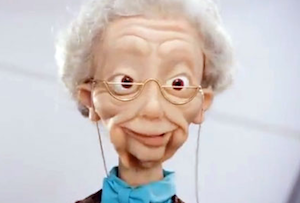 Wonga got something right for once. The whipping boy for the payday loans industry (despite actually being one of the most reputable) appointed a new chairman yesterday, who wasted no time coming over all serious, 're-presenting' the company and ditching the elderly puppets. Rather good timing considering the Financial Conduct Authority has just unveiled stringent new lending caps.

The regulator, which took over responsibility for consumer finance in April, will impose a 0.8% maximum on daily interest and fees, a £15 cap on default charges for customers who miss repayments and a total limit on interest and fees of 100% of the loan from January 2015.

'The cap will help drive up standards in a sector that badly needs to improve how it treats its customers,' said FCA chief exec Martin Wheatley.

The crackdown will cost the industry £420m a year, or 42% of its yearly revenues, the FCA estimated. Consumers who take out a payday loan will save an average of £193. In 2013, 1.6 million people took out 10 million of them, worth a total of £2.6bn.

Unsurprisingly, payday lenders have warned the new rules will just shift any problems elsewhere. 'The evidence from other countries is that people either turn to illegal lenders - the back-street loan sharks - or more likely, they'll go to online lenders who are operating outside of the UK,' said Consumer Finance Association chief exec Russell Hamblin-Boone.

The FCA has said it expects the industry to shrink. Many of the more dubious outfits are likely to go out business, which will be good news of sorts for Wonga, even as their income falls. But, as MT has pointed out before, at the end of the day consumers need to take responsibility for what they buy. And banks don't lend money to people who need quick cash for Christmas presents.